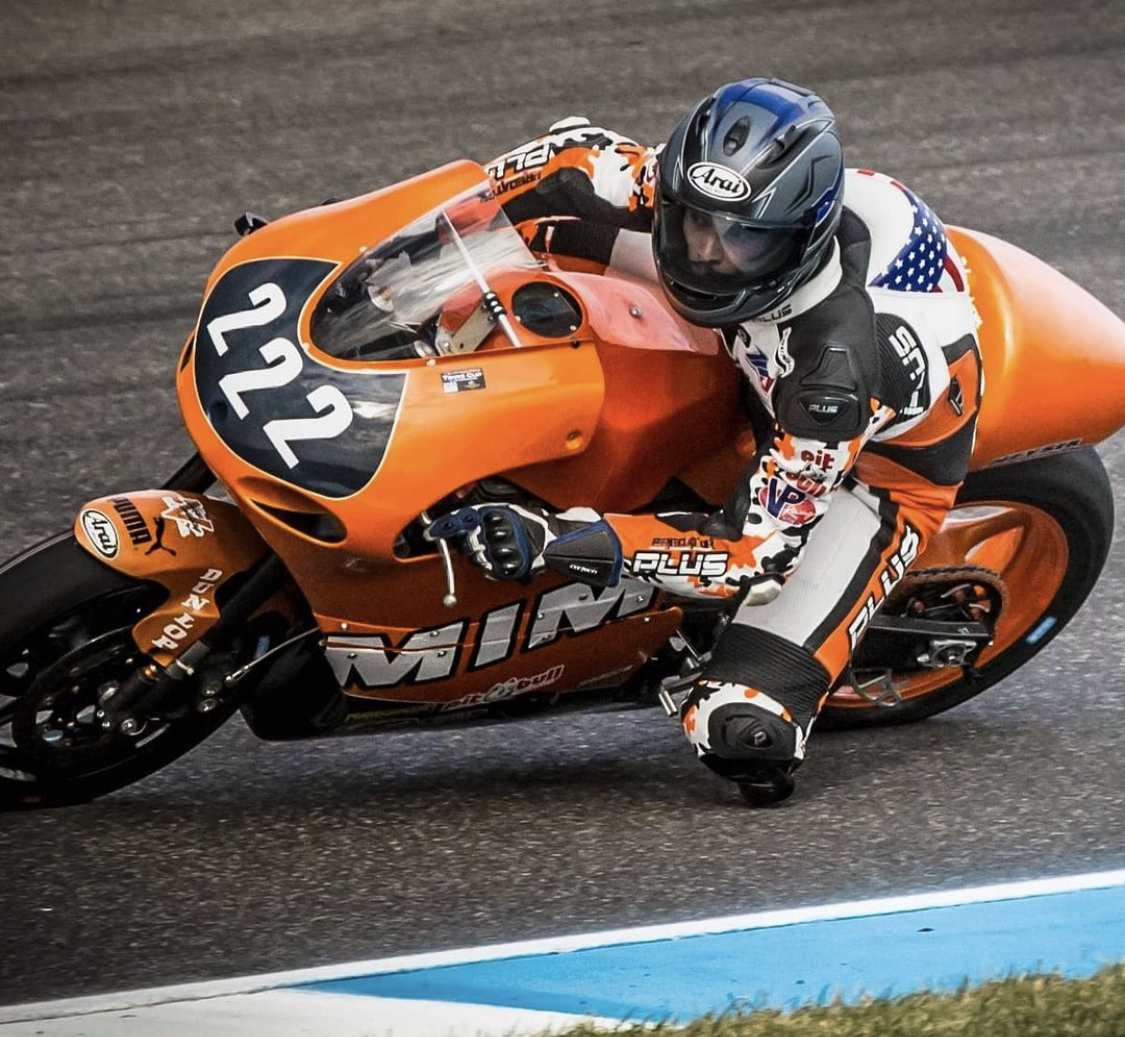 Pure Attitude Racing has announced that Brycen Stein will represent the team as part of the Pure Attitude Racing Academy in 2022.
Stein, who has been on active duty in the U.S. Navy for the past three years, will take a big step towards furthering his motorcycle road racing career this coming season as he will compete in the both the WERA Championship and selected rounds of the 2022 MotoAmerica Twins Cup Championship.
No stranger to Pure Attitude Racing, Stein entered into discussions with the team at the end of 2020. As Pure Attitude continues to expand its training program, they have been able to welcome Stein into the fold and will provide him with both on- and off-track support throughout 2022. Stein will also benefit from training with the team's full-time MotoAmerica riders Liam MacDonald, Trevor Standish, and Chase Black throughout the year.
"Brycen Stein is a fantastic addition to our team," commented Dean Standish team owner of Pure Attitude Racing. "It's a unique situation as his schedule won't allow him to race full-time in MotoAmerica. We will be working with him hands-on at the couple of MotoAmerica races that he will be at, in addition to supporting him as best we can in his WERA campaign. He will represent us as part of the Pure Attitude Racing Academy, which is an extension of the team, and something that we have worked hard to put in place to provide additional support to up-and-coming riders looking to further their careers. As our team continues to grow and we continue to sow the seeds for the future, we are happy that Brycen shares the same vision for where we want to get to, and we hope that this year is the start of a long and fruitful association together."
Stein said, "I am stoked to part of the Pure Attitude Racing Academy. It's filled with a bunch of great people, including Dean Standish, Michael Hill, the whole Standish family, and some amazing riders and crew. I hope that, by being part of the Academy. I can build an even better relationship with the Pure Attitude Racing team, learning as much as I can, especially new techniques at the training days and from track walks with Liam and Trevor. The opportunity first arose when Michael Hill approached me. He asked me about my story and found something that most people haven't, and I've been in touch with the team, following them since then. My hopes for 2022 are to place inside the top 15 at the MotoAmerica races that I will take part in and to run as close to the front as I can in all the club races with WERA. I hope to be within the top-ten expert category at the end of the year. I want to say a huge thank you to Dean, Michael, and everyone at Pure Attitude Racing for making this happen and for allowing me to showcase what I've got. I know that this will allow me to put my name out there, and I can't wait to get started."
For the full 2022 MotoAmerica schedule and to purchase tickets for MotoAmerica events, click HERE
For information on how to watch the MotoAmerica series, click HERE